Holland America Line Cruises
Holland America Line strong> is a cruise company based in Seattle, United States, founded in 1873 as a Netherlands America Steamship. In 1989 it became a subsidiary of Carnival Corporation PLC. With more than a century of existence, it is one of the world's most experienced and traditional Premium shipping companies, which has managed to transform itself into a cruise ship company modern without losing the identity and quality that have characterized it through their history that offers their award-winning traditional service with the actual modern style. Their boats are elegantly designed with works of art and nautical theme antiques and have the most selective and cordial crew, dedicated to provide guests the best experience possible on their cruise.    The Holland shipping company is characterized by their spacious ships of medium size, spacious cabins with exclusive details and an excellent staff, trained in the own institute of Holland America.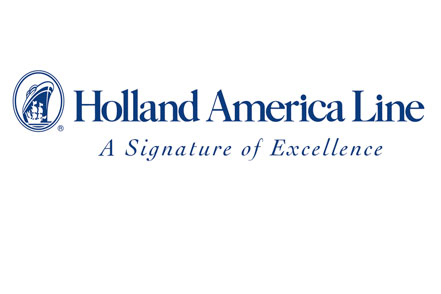 Posee una de más de una docena de barcos, como el Rotterdam y el Amsterdan, los barcos emblemáticos de la HCL y los más lujosos. Su magnífica y amplia flota le permite ofrecer todo tipo de itinerarios, incluidos Trasatlánticos y Vuelta al mundo. De hecho, en la actualidad la mitad de su flota realiza itinerarios por el Mediterráneo, Fiordos Noruegos y Cabo Norte, donde también son verdaderos especialistas. Además de itinerarios por el Caribe, cruceros por Alaska, una aventura por uno de los territorios más remotos y exclusivos del mundo, o cruceros por el Canal de Panamá e incluso se atreve a coquetear con Sudamérica. Hay que destacar en Holland America Line ofrece grandes ofertas especiales para familias, en cruceros de verano en el Mediterráneo y el Norte de Europa, con grandes descuentos para acompañantes y programa ampliado en el Club HAL@.

La mayoría de los barcos de la Holland America Line, bajo el programa de ""excelencia de la marca"", han sido renovados recientemente, con la incorporación de nuevas zonas de recreación y diversión, piscina al estilo resort, la decoración total de las aéreas públicas y los camarotes. Cuenta además con programas de entretenimiento con talleres digitales, catas de vino o clases de cocina en el "Culinary Arts Centre".

En cada uno de sus espaciosos y elegantes camarotes ofrece refinados servicios adicionales como el servicio 24 horas a la habitación; y para un excelente descanso la exclusiva cama Mariner's Dream. La mayoría de sus camarotes tienen vista al mar y muchos cuentan con terrazas, donde puedes disfrutar de una cena al aire libre o relajarte tomando el sol en privado.

Destaca el hecho de que su inmejorable servicio ha sido galardonado por 11 años con el premio ""World's Best Cruise Value"" otorgado por la World Ocean & Cruise Liner Society.

La mayoría de los pasajeros de la Holland Cruise Line son cruceristas experimentados en grandes barcos que buscan una experiencia más tranquila y relajada. El idioma oficial a bordo es el inglés y cuenta con asistencia en español. Ofrece excursiones en español en el Mediterráneo, Báltico, Fiordos, Alaska y Sudamérica, excepto en el Prinsendam. Además, podrás pasar más tiempo en cada puerto de escala, incluyendo una noche en los puertos principales ya que es famosa por ser la naviera que más tiempo pasa anclada en cada puerto, lo que representa una posibilidad única para conocer las ciudades mucho mejor.

También te ofrece una lujosa gastronomía a bordo, con una amplia variedad de exquisitos platos y una muy especial selección de delicados vinos, y además, con la flexibilidad de elegir tus acompañantes y la hora de cena, gracias al programa "As you wish".

Holland America Line es una naviera que contiene a bordo un mundo de detalles, lujo, comodidad, exclusividad y trato personalizado, al que acompaña una excelente tripulación y la más esmerada atención a través de los mejores itinerarios y las mejores rutas del mundo que le permiten distinguirse de las compañías más convencionales. Todo un mundo de comodidad y excelencia te espera a bordo de un maravilloso crucero con la Holland America Line.