Norwegian Cruise Line Cruises
La compañía Norwegian Cruise Line es una naviera estadounidense, con sede en el Condado de Miami Dade, Florida. Comenzó sus operaciones en 1966 bajo el nombre de Norwegian Caribbean Line. Actualmente cuenta con 14 barcos, el Breakaway, Dawn, Epi, Escape, Gem, Getaway, Jade, Jewel, Pearl, Sky, Spirit, Star, Sun y el majestuoso Pride of America. El principal idioma a bordo es el inglés, sin embargo, en muchos de sus barcos e itinerarios ofrecen asistencia en español.

La Norwegian Cruise Line es famosa por la introducción del concepto Freestyle Cruising o "crucero a tu aire" que, a diferencia de la mayoría de las navieras, permite que sea el mismo pasajero quien organice su tiempo para todas las actividades a bordo, sin horarios estrictos ni asientos previamente asignados. Un ejemplo de esta atractiva libertad es tener la posibilidad de elegir cada noche entre variados restaurantes donde cenar sin mesa fija, turnos de restaurante ni horarios, además de no exigir un código de vestimenta para las noches. En sus modernos barcos podrás planificar tu día a tu manera, hacer lo que quieras cuando quieras, vestirte como quieras, para sencillamente relajarte o disfrutar de las innumerables actividades y del variado entretenimiento a bordo. Sólo tienes que elegir el destino que más te atraiga en Europa, Hawái, el Caribe, Alaska, el Mediterráneo, entre muchos otros. NCL es la naviera perfecta para aquellos que les gusta disfrutar a su aire.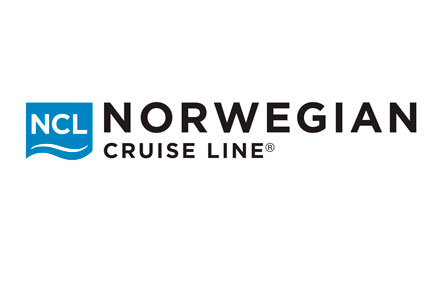 En lo que a alojamiento se refiere, Norwegian te ofrece una amplia y flexible oferta para que elegir el que mejor se adapte a tus gustos, necesidades y presupuesto, desde el exclusivo complejo The Haven en el que están ubicados sus más lujosos y espaciosos camarotes y la exclusiva zona The Haven Courtyard un pequeño paraíso de lujo y privacidad en alta mar; Garden Villas y Villas familiares; Suites y Penthouses, Mini suites; Camarotes Spa y Spa Suites hasta Camarotes con balcón, Camarotes exteriores, Camarotes interiores, una de las opciones más accesibles sin renunciar a la comodidad, que cuenta con servicio de habitaciones las 24 horas y de limpieza de tu camarote dos veces al día. También dispone de alojamientos Estudio, disponibles sólo en el Norwegian Epic, el Norwegian Breakaway, el Norwegian Getaway y en el Pride of America, los cuales son los primeros camarotes especialmente diseñados para los que viajan solos.

Y si diversión se trata los barcos de NCL ofrecen todo que necesitas para unas vacaciones perfectas en el mar: piscinas, jacuzzis, pista para correr, gimnasio, un relejante spa, pantalla gigante, pista de bolos, pared de escalar, entre muchas opciones más.

Embarcarte en un crucero de Norwegian Cruise Line te permite despertar cada día en un lugar distinto y para disfrutar de la emoción de la aventura en tierra, NCL te ofrece una amplia gama de excursiones organizadas que te acercarán más a la cultura y la gente de los países que visites. Recorre museos, monumentos históricos y lugares emblemáticos o realiza las actividades que más te apetezcan en cada destino. Estas son solo algunas de las múltiples alternativas de entretenimiento a tu disposición, para que disfrutes lo más posible del Freestyle Cruising al explorar y relajarte en algunos de los lugares más hermosos y exóticos del mundo cómo y cuando lo prefieras.

En NCL también dispones de un variado programa infantil y juvenil para que los más chicos puedan disfrutar en familia del crucero perfecto, donde no solo les esperan exóticos y variados destinos sino también actividades para que toda la familia viva y disfrute unas muy divertidas vacaciones.

Y cuando cae la noche no se acaba la diversión, ésta apenas empieza. En los barcos de Norwegian Cruise Line encontrarás desde los shows más espectaculares, pasando por la mejor música en vivo, hasta el más chispeante cabaret. Podrás disfrutar una exquisita bebida o probar algo nuevo en uno de los hasta 22 lugares distintos para elegir, desde un pub irlandés, pasando por un barde auténtico hielo o una vibrante y animada discoteca.

Todo esto y más lo encontrarás en tus vacaciones a bordo de los barcos de Norwegian Cruise Line que pone a tu disposición la libertad de pasar unas vacaciones de crucero completamente a tu ritmo y a tu gusto, junto a la atención y el servicio de primera que harán posibles unas vacaciones perfectas.