Royal Caribbean cruises
Royal Caribbean International, es una naviera con 40 años de experiencia en el mercado, líder en innovación y con la flota de cruceros más nueva y grande del mundo, que te lleva a innumerables destinos en casi todos los continentes. Con la más amplia selección de cruceros con ambiente internacional, que van desde Alaska, una tierra de maravillas naturales y vida silvestre hasta sobrecogedores glaciares; las fascinantes culturas, vibrantes ciudades y aventuras singulares en el Lejano Oriente; las maravillas del sur del mundo en Australia y Nueva Zelanda; Dubai y Emiratos, en medio de la historia antigua y ciudades deslumbrantes; las maravillas y paradisiacas islas del Caribe e innumerables y fascinantes destinos más, guiados por una excelente tripulación y un esmerado servicio a bordo.

Dispone de una creciente flota de 23 espectaculares buques, entre ellos el Oasis of the Seas, y el Allure of the Seas, que se encuentran entre los dos barcos más grandes del mundo, además del Quantum of the Seas, que se ha convertido en una de las embarcaciones de cruceros más innovadoras del mundo.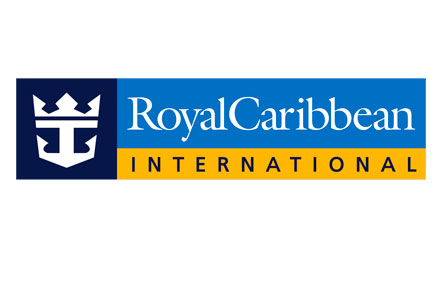 La naviera Royal Caribbean es líder en entretenimiento a bordo, con un excelente servicio y a precios realmente accesibles, que dispone de las más modernas instalaciones y las actividades más novedosas en alta mar, para el disfrute de sus pasajeros.

Todos los alojamientos están diseñados para brindarles a sus huéspedes las más exclusiva comodidad. Sus camarotes y suites varían según el barco, pero cada uno incluye un televisor, teléfono, baño privado con ducha, tocador y un secador de cabello. Además, de acuerdo a la categoría del alojamiento de tu elección puede incluir otros servicios a bordo tales como batas de baño, área de descanso o incluso un jacuzzi.

Royal Caribbean cuanta con las mejores instalaciones y actividades a bordo, desde paredes para escalar, piscinas de olas donde podrás practicar surf o pista de patinaje sobre hielo. Cada uno de sus buques está lleno de divertidas e innumerables actividades, variados restaurantes, bares, salones y tiendas, e instalaciones deportivas y spa.

En uno de los cruceros de la Royal Caribbean también podrás disfrutar de impresionantes musicales de Broadway ganadores de premios Tony Award y también del patinaje sobre hielo, los espectáculos de buceo y las producciones originales con orquesta en vivo, con una asombrosa iluminación, un increíble vestuario lleno de detalles y extraordinario talento seleccionado a través de todo el mundo.

Un crucero de Royal Caribbean te ofrece una excelente gastronomía a bordo, preparada por innovadores chefs, capacitados y certificados que te ofrecerán los sabores del mundo con una amplia gama de opciones complementarias y de especialidad, desde los más sencillos bocadillos, hasta el maravilloso y exquisito estilo gourmet, en variados restaurantes, para que elijas el que más se amolde a tus preferencias.

Los niños de 3 a 17 años disfrutarán del programa juvenil, Adventure Ocean y las instalaciones para adolescentes, con actividades adaptadas para cada edad en un grato y selecto ambiente y personal especializado. También les ofrece en cada navegación del Allure of the Seas, el Oasis of the Seas, el Liberty of the Seas y el Freedom of the Seas, la experiencia de DreamWorks que incluye desfiles de los personajes y oportunidades para que disfruten de tomarse divertidas fotos con ellos, y también disfrutar de comidas con los personajes, películas en su sala de cine 3-D a bordo de la embarcación y un canal dedicado de DreamWorks en cada camarote.

Royal Caribbean además, te ofrece en tierra, tours de aventura extraordinarios y excursiones guiadas que satisfacen a todo tipo de viajeros. En esta magnífica naviera de cruceros descubrirás una gran cantidad de aventuras que nunca imaginaste que existían a bordo de estos magníficos barcos de Royal Caribbean International, con excitantes itinerarios y el compromiso de ofrecer la mejor experiencia de vacaciones en el mundo, tanto en el mar como en tierra.