Luxury cruises
The most modern cruise ships seduce every time more travelers, not just for their majesty, but also because they offer comfort which was in the past hard to imaginar on board of a boat, even the luxury cruises are exceptional in every sense, the most delicated sensation but the total elegance of your experience to transform your holidays in an oasis of pleasure of life, enjoying the personalized service with all the small details which you deserve, so you enjoy it in every single way, because on board of a luxury cruise ship we will do everything to make you have an unforgetable experience. The luxury cruise ships are normally smaller than other boats, but with all the advantages to transport you to the countless destinations to have original and fun experience to get to know all the places you wish such as Australia, Africa, South America, Southeast Asia, the vibrant Caribbean from Central America to the South of the United States, Middle East or any other destination you can imagine, which often includes, besides the most famous harbors, private harbors that are rarely frequented by larger boats, where you will have a journey of your dreams in a world to discover, so you will enjoy your holidays like never before. P>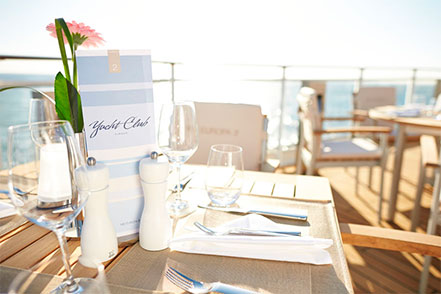 On Luxury Cruises you will enjoy spacious cabins to be able to move with comfort and freedom and with the feeling of being in a suite of a five star hotel, with 24-hour room service, butler and    customer service in all languages. With all the services offered in a natural and discreet way, without overwhelming or pressure.

    You can also enjoy endless gastronomic options, entertainment programs and events on board, pools, bars, jacuzzis, casinos and nightclubs. In addition, the possibility of practicing various sports, as well as enjoying a professional massage, a sauna bath or a beauty treatment and hairdressing salon of high level. The Luxury Cruises have everything you expect from a life full of comfort, entertainment and much more and you can even customize your preferences as the main protagonist and if what you want is not programmed, you are unlikely to receive a "no" by reply, although this is not usually included in the price of the cruise, the compensation will exceed all expectations.

    We invite you to choose with us your sensational Luxury Cruise and get on board and enjoy the most exquisite experience of elegance and comfort that will make a difference.