Cruises - Departures from Santa Cruz de Tenerife
Situated next to the coast of Africa, Tenerife, the largest island of the Canarias archipelago. The name means literally mountain (Tener) white (ife) in reference to the snow on the top part of the Teide, the highest point of Spain.

From the warm climate and beaches to the art galleries and museums, the Cruises from Tenerife have a wide variety of attractions that show the Spanish culture here present from the late 1400s for all types of travelers.

    The mysterious pyramids of Guimar and the cliffs along the coast make Tenerife a holiday destination that is characterized by their beauty for all types of tourists. Before getting on board of your cruise, make sure to spend a day enjoying the excursions, which offer the best deals of local attractions.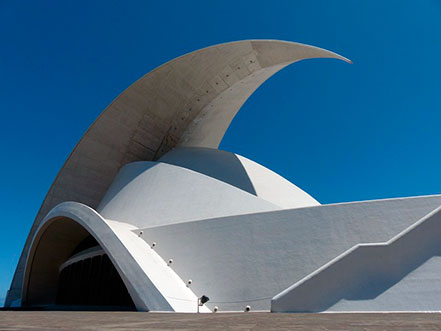 Tenerife really offers something for all tastes, from nature lovers to shopping addicts.

      You can also spend the day in Puerto de la Cruz and enjoy a mix of shopping and sightseeing. Take your time on a cruise from Tenerife to see the botanical gardens of the tropical Mediterranean climate of the island. Do not forget to try local cheeses and wines; And for the adventurous enthusiast travelers there are many hiking excursions, water sports and more.

      A safer way to make sure that the little ones enjoy their vacations as much as you are, we could offer them an afternoon in the magnificent Loro Parque, where children of all ages will enjoy animals like gorillas, tigers and penguins.       Cruises from Tenerife are undoubtedly one of the best options to consider when choosing your cruise and spend your vacations in style. P>